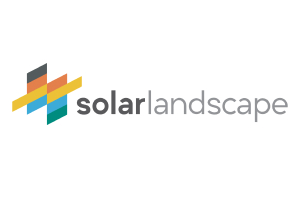 Solar Landscape
We perform every aspect of your solar project, from evaluation and design, to installation and on-going operations and maintenance. That means you deal with one company, one project manager and one seamless process.
Our core values are reflected in every aspect of our work; Safety and Accountability, Employee Wellbeing, Quality Workmanship, Customer Centric Focus, and Industry Leadership. We hold ourselves to the highest professional standards that support our mission statement and corporate vision.
Our 34 years in business demonstrates a long history of flawless project execution. Our in-house electricians and installation professionals are among the most experienced in the country. Blue-chip companies, commercial and industrial business owners, as well as state and federal entities, partner with Solar Landscape to achieve their cost savings and renewable energy objectives.
The nuances of a solar PV project can appear complicated. Market transparency results in a more-informed customer base, which drives developers and installers to offer lower prices and superior products. Our customer centric approach provides complete transparency and educates our clients to ensure they make the most appropriate energy decisions for their businesses.