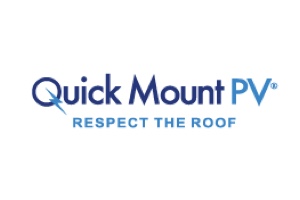 Quick Mount PV
Our mission is to provide our customers with high quality, code-compliant rooftop solar mounting solutions and industry-leading training and support, and to create a workplace culture that encourages professional growth, high standards and respect for diversity.
Quick Mount PV was founded on the principle that the success of a solar installation depends on the rooftop mounting system just as much as on the PV modules themselves. Since 2006, Quick Mount PV has advanced rooftop solar through its innovative, high-quality waterproof roof attachments.
With the addition of the QRail™ Series racking system and Quick Rack™ rail-free mounting system to its product family, Quick Mount PV offers a comprehensive suite of seamlessly integrated systems providing everything needed to install PV modules on any roof type.
With unsurpassed R&D, engineering, product testing and ISO 9001:2015 certified manufacturing in California, Quick Mount PV is committed to producing the industry's most advanced solar mounting and racking systems.