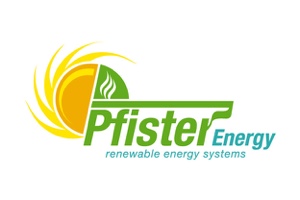 Pfister Energy
Pfister Energy is a commercial solar turnkey design-build renewable energy solutions company providing innovative power solutions with an emphasis on energy efficiency and energy management.
Our vision is to change the way energy is generated and delivered and our business idea supports this vision by providing holistic solutions that we've termed as 'stackable technologies' utilizing solar, LED lighting, wind, daylighting and other energy efficiency systems combined with storage and this approach  sets us apart from our competition. We empower businesses to reTHINK ENERGY to not only save energy and costs but contribute to a cleaner, sustainable future environment for generations to come.
Pfister Energy is based in Hawthorne, New Jersey with additional offices in Baltimore, Maryland and Syracuse, NY.  We are continuing to grow and have just recently opened up another office in Connecticut.  Let Pfister Energy take care of your entire renewable energy project. From project development, utilizing our own in-house staff, technicians and electrical engineers, all the way through to system operations, repair and maintenance.