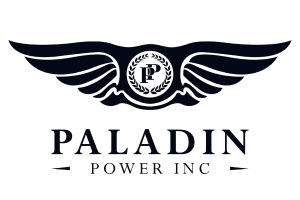 Paladin Power Inc
From day one, our commitment has been simple – produce the highest quality products, at the best possible value and with truly superior client service. Paladin Power Inc continues to be a leader in the industry by bringing innovation to the field, adopting cutting-edge technologies and expanding to new customer sectors.
Our patented cell structure and chemistry allows for extremely high charge and discharge rates safely. This means we can power everything in the home including AC units or pool pumps. And when we advertise this rate, we speak of a continuous rate meaning it can power loads safely without hot surprises.
Due to STACKBATTS patented design, there is no longer a need to connect batteries using crimps and wires. Clients can easily scale their storage needs by stacking these batteries on top of each other. this eliminates the need for expensive labor, wiring, lugging, and crimping.
Everything… and we mean everything internally is made and sourced from here in the USA. Since we make the chemistry and battery here locally, we eliminate the slow turn around times that other imported products are burdened with.