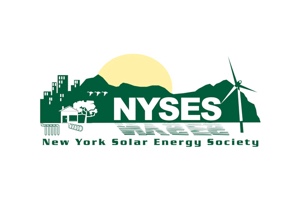 NYSES
The New York Solar Energy Society (NYSES) is a chapter of the American Solar Energy Society.
NYSES is a volunteer, grassroots, membership organization serving the children, families, engineers, architects and teachers of New York State since 2007. NYSES prepares consumer knowledge handouts about energy conservation and renewable energy and distributes Green Energy Times, a resource publication, to the public throughout eastern New York State.
The New York Solar Energy Society (NYSES) mission is to encourage the understanding and use of solar energy technologies through public outreach, to be a source of sound technical knowledge and to provide a forum to address critical regional and state issues relating to solar energy solutions. We address the energy usage of all segments of society by increasing awareness of the benefits of renewables.