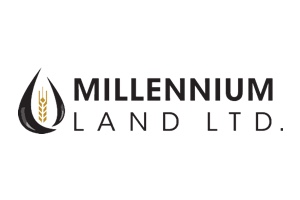 Millennium Land
Millennium Land Ltd. has been providing Lease Acquisition & Environmental Management for various Energy Companies, Government Agencies, and third-party companies throughout Saskatchewan and Manitoba since 1999, and Alberta since 2016. We believe that effective project management will always require experience, dedication and a willingness to understand the project's entirety. Identifying and addressing each unique challenge is a significant element in your project's success. Millennium Land Ltd.'s services and employees are assembled to reach and exceed those standards every day.
Millennium Land Ltd. has had the pleasure of representing some of the largest companies to the smallest private individuals, while helping each one of those clients reach their project goals on time, on budget and with documentation they trust.
Millennium Land Ltd. can provide land acquisition services (both surface and mineral) as well as environmental services to all of our clients. Our team will work closely with our clients to help develop their projects and streamline their processes to coordinate with landowners, RM's, government bodies, service providers and other third parties.
We are dedicated to building long lasting relationships through our exceptional work experience, confidence to get the job done and proficient representatives who make our company remarkable.