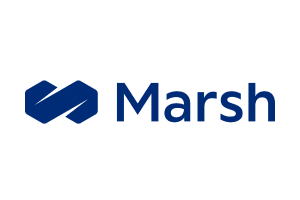 Marsh
With offices in more than 130 countries, Marsh is the world's leading insurance broker and risk advisor. They provide industry-focused brokerage, consulting, and claims advocacy services, leveraging data, technology, and analytics to help reduce their clients' total cost of risk.
The ongoing energy transition depends, in large part, on decarbonization and reduced carbon emissions. Independent power generators, utilities, investors, governments, and consumers are all looking for opportunities to move away from the consumption of fossil fuels towards cleaner, renewable forms of energy.
At Marsh, they're supporting the energy transition by helping industry participants and investors better understand and transfer risks while reducing volatility. Their fully integrated global team is equipped to service a diverse client base; they take a consultative approach, working with their clients to manage their unique risks and deliver risk and insurance solutions that are tailored to meet the needs of each project. Marsh specialists have a deep understanding of the complex factors that affect the industry. This means they can work with investors, independent lender advisors, developers, owners, operators, suppliers, and other project stakeholders of all sizes, across all industry classes.
Marsh Specialty's US Power & Renewables Team is ranked #1 by client count, MW, and premium volume. They are a clear leader with 150 dedicated renewable energy colleagues and $1.2 billion in premiums placed on clients' behalf. Their colleagues speak the language, know the industry, and credibly support a fully diversified client base covering the addressable landscape.