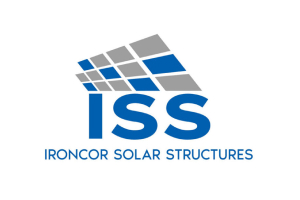 Ironcor Solar Structures
Ironcor Solar Structures is Canada's leading specialist in solar structures.
Ironcor Solar Structures Ltd. (ISS) was established in 2016 at the dawn of the solar carport industry in Canada. Based out of Calgary, the hub of Canada's energy industry, their core motivation is to produce industry leading, innovative products at an affordable price.
The company's solutions, including Design & Enginnering, Fabrication, Installation and Custom Coating, drive the triple bottom line – balancing economic, social, and environmental prosperity. Since inception, ISS have produced projects across Canada and the United States totalling 6 MW, including Canada's largest solar carport, a 1.6 MW project in Calgary.