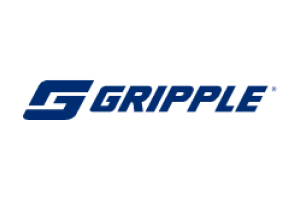 Gripple
Gripple was established in 1989 as an ingenious means of joining agricultural wire fencing together. Today, it's a globally recognised manufacturer, delivering innovative, value-added solutions to construction and agricultural markets.
With three manufacturing sites in Sheffield, UK, and operations in 14 regional hubs around the world, including Chicago, Obernai, Warsaw, Toronto, New Delhi and Kobe, Gripple is an 100% employee-owned company, with a unique approach to business, characterised by investment in people, innovation and sustainable growth.
Of the 700+ strong Gripple team working worldwide, over 15 people are dedicated to servicing Canada from our facility in Mississauga in Ontario. All are experts in suspension and bracing solutions for HVAC, pipework, modules, lighting, acoustic, signage and much more!