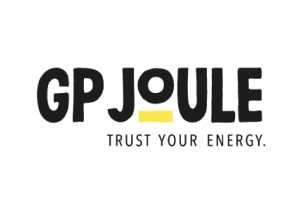 GP Joule
In GP JOULE, you will find a long-term partner with foresight and vision. GP JOULE's goal is to ensure that 100% of the energy consumed around our planet in the future is produced from renewable sources. As such, GP JOULE focuses on making renewable energy accessible and economical to all.
Whether it be solar, wind or biogas, GP JOULE stands by its partners throughout each project, from the initial concept to the safe production of clean energy. GP JOULE also helps maintain operating plants by offering a wide range of professional services. GP JOULE is committed to innovation and continues to invest in new technologies, and the development of holistic and integrated solutions for communities.
Whether you are a landowner, developer, contractor, investor, lender, business, university, engineer, utility, municipality or consumer, you can always rely on GP JOULE for partial or total energy solutions. Get to know GP JOULE!