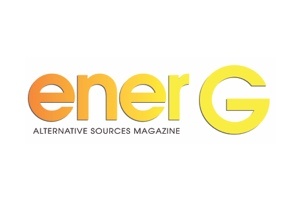 enerG
Perhaps at no time in recent memory have business and government been presented with such a huge and challenging economic shift: the move from traditional energy sources to renewable energy sources. Clearly, the time for renewable energy is now-with recent political developments, and the rising cost of oil, billions of dollars are now being invested in renewable energy, with new projects announced daily.
And enerG Magazine is front and center in covering the projects and new developments in this very dynamic industry.
enerG is North America's leading publication about the renewable energy industry. From wind to solar to geothermal to biomass-and more-enerG covers the entire spectrum of renewable energy. With stories from across North America, enerG provides extensive coverage of what is probably the fastest growing industry in the world today.