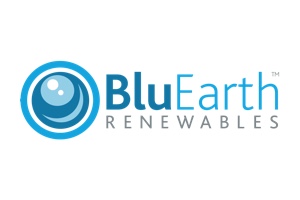 BluEarth Renewables
Headquartered in Calgary, Canada, we are a private company focused on commercial-scale renewable energy development. As an independent renewable power producer, our goal is to sustainably build, own, and operate wind, run-of-river hydroelectric, and solar generation projects across North America.
Our business model is centered around the importance of diversity; diversity in generation type, geography, and lifecycle stage will provide stable, long term returns for our shareholders. BluEarth targets the acquisition and development of both greenfield projects and operating renewable energy facilities.
We believe in and value deep relationships with the communities we operate in, with Indigenous Peoples groups, landowners, suppliers, lenders, shareholders, and entrepreneurs. We believe in acting based on our values, and in making sincere commitments and following through; we look for partners that share these beliefs.